Gone too soon
I'm sure that you will all have heard by now the tragic news that our very own (in fact our only) Social Member, no. 44DD, Anna Nicole Smith has died suddenly at the tender age of 39. It's so sad when someone dies whose age is less than her breast size.

We can only wonder about the cause of death until full Autopsy results and toxicology screens are made available.
We all just hope that it wasn't the shock of being allowed to join our internationally known Society which caused her early demise.

Apparently, as yet unconfirmed, reports say that her last words were "For God's Sake don't let the chubby Brummie in as a full member". Unconfirmed or not, your Committee is willing to respect her dying wish.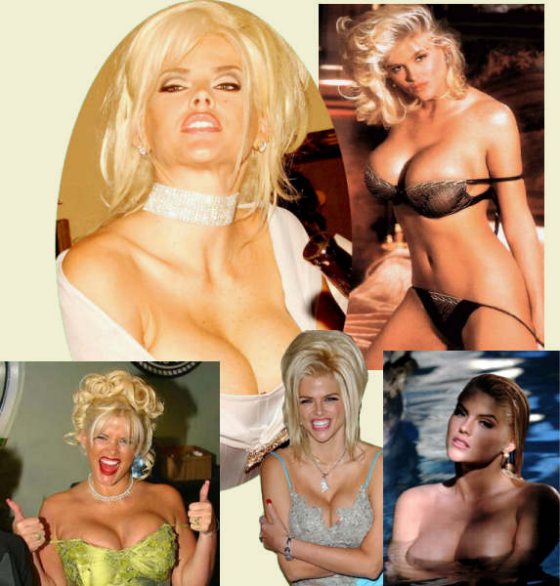 Just like her heroine, Marilyn Monroe, she went far too soon. And she still owes this years subs!